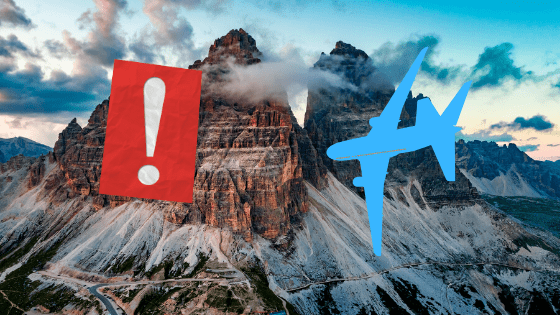 Yet another Boeing plane has crashed, this time into the side of the Alps. In preliminary tests involving Facebook friends of the victims, all 47 deaths were attributed to COVID-19.
The World Health Organization has been notified of these deaths, and statistics are being updated as we report.
"One challenge," said the press secretary currently working for the Bill & Melinda Gates foundation, "is that there are a few different countries vying for these new deaths to be added to their death toll. Switzerland would love to claim the deaths, but we also have compelling offers—I mean arguments—coming in from a number of countries that have yet to report any novel coronavirus deaths."
Countries with low death tolls are faced with the problem of trying to explain to their citizens why they are under complete lockdown without any confirmed COVID-19 deaths.
"These 47 deaths would go along way to explaining why we have shut down churches, small businesses, and really just about everything besides e-commerce and Netflix," said Hadi, president of Yemen, who very recently announced its own lockdown.
CEO of Boeing, Dave Calhoun, has issued a statement just this morning stating that while previous crashes were China's fault (they had outsourced software development and hardware manufacturing to China), this crah was also China's fault, because China is ground zero for the Coronavirus pandemic.
"This tragic accident could have been avoided," said Calhoun, "if governments had been quicket to shut down their economies. When we figure out whose COVID-19 deaths these are, that government will have a lot of explaining to do about why it didn't seize total control of its population sooner."