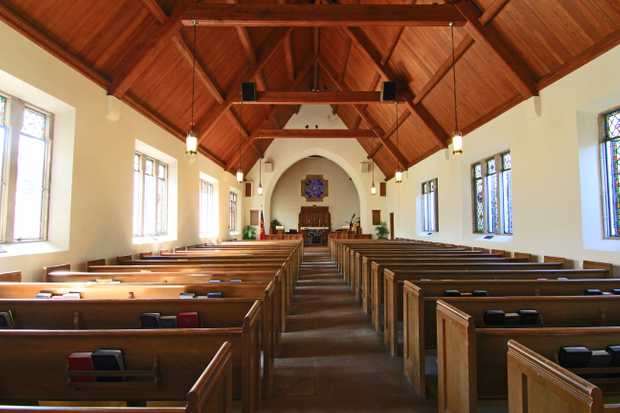 In a rare gesture of ecumenical unity, Southern Baptists are joining with Episcopalians, Methodists, Presbyterians, and, well, just about every other charitable organization in a nation-wide religious demonstration this Easter.
Neofundamentalist asked reverend Dwight Goodfellow of Third-Street's First Baptist Church, one of the organizers, why he was participating in this event.
"We really feel that God is calling us to testify to the gospel in a way that our neighbours can relate to," said Goodfellow over a open-question Zoom meeting he held out of his home late-afternoon on Friday.
"We're making the gospel story concrete. It's all about being incarnational."
Asked to clarify further, he explained that a demonstration like this has been in the works for some time. "It's really part of our apologetics ministry," he said.
"When they see us trembling in our homes instead of going to church in bright colored shirts and dresses," he continued, "then they'll know that the Easter story is historical fact. If we can show them that we are just like the earliest Christians, maybe the world will finally admit that the resurrection is not so far-fetched after all."
Goodfellow and his congregants plan to meet on Zoom on Easter morning. When asked whether the membership was entirely in line with the planned reenactment, Goodfellow admitted that some women from the church reportedly plan to meet at the church cemetery early in the morning to commemorate Jesus's burial.
"We don't condone that kind of immoral flouting of social-distancing norms," Goodfellow was quick to add, "and I don't think God would either."
The reenactment's organizers also extended their welcome to any professing believers who want to show their solidarity with the early disciples on that first Easter morning.
Goodfellow sees the frightened disciples as a forgotten—or even suppressed—voice at Easter. "The disciples really get forgotten when Easter comes around," he said, "The focus is always on the women at the tomb, or Jesus. But if it weren't for those frightened few, where would the church be today? Peter, Thomas, and the rest of them have powerful stories to share, and we want to acknowledge their experiences."